What is JailBase?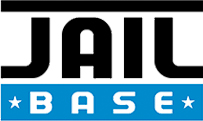 Arrest information for the people. That has been our goal since the site was founded in January of 2010. JailBase provides easy-to-use arrest information. Allowing the public, family, friends, and victims to search for and get notified of arrested individuals.
We collect public data from hundreds of sources through out the United States. This amounts to thousands of records a day. We take this public information and make it easier, and faster to find.
Using our in-house data collection technology, we have cataloged millions of arrest details and photos. Providing a valuable service to the public.
How are We Different?
JailBase focuses on the transparency, the reliability, and the speed of our services. Here are some of the important ways we are different than the competition:


Millions of Records, Daily Updates
No consistency.
We collect thousands a record a day. Consistenly! People rely on our data so we actively monitor our collection process.
They have a small collection of mugshots or they are not updating their data on a regular basis.
Fast Searching
No search or slow.
Search our database for free and get instant results.
Most other sites don't even offer searching. If the do, it's lacking features or really slow.
Free Opt Out
Extortion?
We have never accepted money to remove listings. We offer a free
removal
that is fast and easy to use.
Welcome to the seedy world of reputation management: "We'll remove anything as long as you have the cash."
Verifiable Sources
Where did that data come from?
JailBase provides a copy of the original source for every record we post.
We don't know of any other sites that post their source. How do you know they are accurate?
Accountability
Try finding contact information.
We stand by our data. We are a real company (registered in Arizona). We post our mailing address on our contact page. We answer our emails.
Most other sites are hiding their contact information. If you can contact them, their policies are not posted or not clear.
Open Access
Pay a fee, they might have the info.
Searching and viewing recent arrests is free. What you see is what we have.
Pay a monthly fee or signup for access.
Free Notifications
No chance.
JailBase sends out free notifications to anyone who wants to know if someone is arrested in the future.
Other sites don't offer this, or you are going to pay a fee.
Free Opt-Out
JailBase provides a free opt-out for individuals who do not want their arrest information posted on our site. The opt-out goes into affect 30 days from the request. We feel this balances the need for timely public arrest information and the needs of those arrested. After we receive a request, the page is setup to be automatically removed from JailBase.
Developers
JailBase has a free API that developers can use to provide arrest information on their website or application (subject to terms of use). We also have easy to use widgets and rss feeds that you can place on your website or blog.
No Paid Removals
Contrary to other sites, JailBase does not accept money to remove records from our site. In fact, we have never accepted money to remove records. We have received numerous requests, and the answer is always the same, No.
FAQ
Can I request a record be removed from the site?
Our policy is to not remove any records from the site unless they are inaccurate. The records on the site are publicly available and online already. If JailBase.com's information matches what is reported publicly, we consider it accurate. If you find that information on JailBase.com does not match what is public record, use the contact page to report a problem.
We do have a free opt-out that goes into affect 90 days from signup.
Why does an arrest record still appear on the site if the charges were dropped?
Arrest and booking records simply state who, when and why (if available) someone was arrested or booked. It does not imply guilt. An arrested or booked individual is innocent until proven guilty in a court of law. What happens in a court of law (for example, when charges are dropped), is outside the scope of JailBase.com and must be researched independently by the user of the site.
If someone is released on their own recognizance, would that person still be on JailBase.com?
Generally, if an individual is processed (or booked), then their arrest would show up on the site. Whether the person is processed before being released is hard to determine and is based on the policies of the arresting organization and possibly their current case load.
What would exclude someone from being included on JailBase.com?
There might be some instances when JailBase.com does not display a record:
If the record is not posted publicly.
If the organization supplying the records has a technical issue and never supplies the record for a certain individual or day.
If the individual is under 18. Texas, for example, books some 17 year-olds as adults. Our policy is not to display the record.
When does JailBase.com remove a record from the site?
Records remain on the site indefinitely until the individual opts-out. We have a free opt-out that goes into affect 30 days from signup. After that time we remove the record and setup the page to be removed from major search engine results (like google). Keep in mind that we do not have direct control of the results of the major searches and sometimes it takes a few weeks for the search engines to update their results. However if you find a record is still displaying (after removal on JailBase) on a major search engine (like google), then use this page.
Do you accept money to remove arrest information?
No, JailBase.com does not accept money to remove arrest information. JailBase offers a free opt-out. If anyone charged you to remove a record from JailBase, we would advise you to ask for a refund and/or report them.